Hi and welcome to my little piece of the internet! If you are new here you can read about our journey to twins via IVF and our crazy life after they were born at 32 weeks! They are almost 14 months now and I love our crazy little life!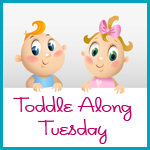 If you are a reader here already and are interested in linking up to read other mommy/baby blogs head over to
Our Growing Garden
or
Growing Up Geeky
and join in the fun!